Community Corrections Partnership Plans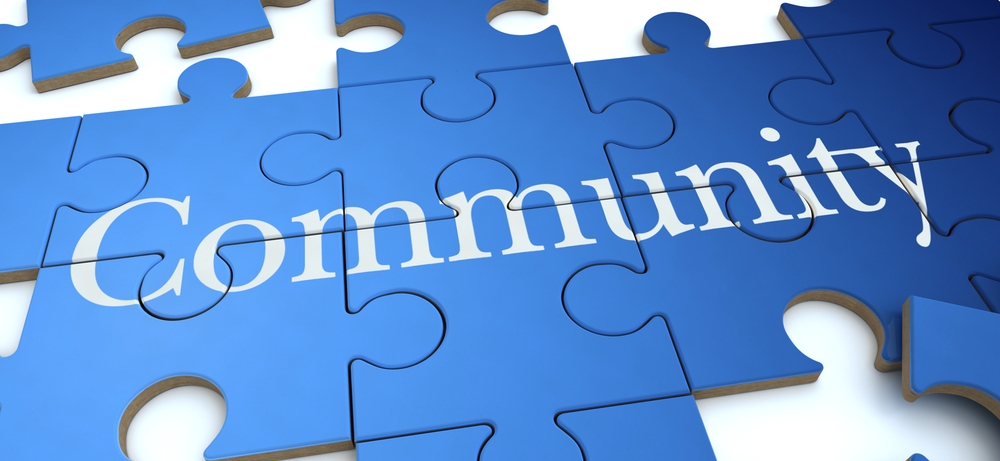 Since 2011, the Board of State and Community Corrections (BSCC) has been the repository for the Community Corrections Partnership (CCP) Plans developed by each county to implement the provisions of public safety realignment. Commencing January 1, 2013, and annually thereafter, the BSCC is charged with collecting and analyzing available data regarding the implementation of local plans and other outcome-based measures. By July 1, 2013, and annually thereafter, the board must provide to the Governor and the Legislature a report on the implementation of the plans.
BSCC received CCP plans from all 58 counties for Fiscal Year (FY) 2011-12, which are included in the link below. However, for FY2012-13 and FY2013-14, counties were not required to revise their plans. Counties that are not included on the FY2012-13 or FY2013-14 list below may be utilizing CCP plans from FY2011-12, may have made budget adjustments without revising the CCP plan, may be in the process of drafting a CCP plan, may be awaiting approval from the local Board of Supervisors, or may have elected not to revise the original CCP plan.
Additional updates are available in annual reports on the implementation of CCP plans realignment page.
FY2011-12 CCP Plans
---
Alameda County - PDF
Alpine County - PDF
Amador County - PDF
Butte County - PDF
Calaveras County - PDF
Colusa County - PDF
Contra Costa County - PDF
Del Norte County - PDF
El Dorado County - PDF
Fresno County - PDF
Glenn County - PDF
Humboldt County - PDF
Imperial County - PDF
Inyo County - PDF
Kern County - PDF
Kern County Annual Summary Report - PDF
Kings County - PDF
Lake County - PDF
Lassen County - PDF
Los Angeles County - PDF
Madera County - PDF
Marin County - PDF
Mariposa County - PDF
Mendocino County - PDF
Merced County - PDF
Modoc County - PDF
Mono County - PDF
Monterey County - PDF
Napa County - PDF
Nevada County - PDF
Orange County - PDF
Placer County - PDF
Plumas County - PDF
Riverside County - PDF
Sacramento County - PDF
San Benito County - PDF
San Bernardino County - PDF
San Diego County - PDF
San Francisco County - PDF
San Joaquin County - PDF
San Luis Obispo County - PDF
San Mateo County - PDF
Santa Barbara County - PDF
Santa Clara County - PDF
Santa Cruz County - PDF
Shasta County - PDF
Sierra County - PDF
Siskiyou County - PDF
Solano County - PDF
Sonoma County - PDF
Stanislaus County - PDF
Sutter County - PDF
Tehama County - PDF
Trinity County - PDF
Tulare County - PDF
Tuolumne County - PDF
Ventura County - PDF
Yolo County - PDF
Yuba County - PDF
FY2012-13 CCP Plans
Contra Costa County - PDF
El Dorado County - PDF
Fresno County - PDF
Kern County - PDF
Kings County - PDF
Lake County - PDF
Los Angeles County
>Year One Report - PDF
Merced County - PDF
Monterey County - PDF
>One Year Review Report - PDF
Nevada County - PDF
Orange County - PDF
Riverside County - PDF
Sacramento County - PDF
San Francisco County - PDF
>First 12 Months Report - PDF
San Joaquin County - PDF
San Luis Obispo County - PDF
Santa Barbara County - PDF
Santa Cruz County - PDF
Shasta County - PDF
Siskiyou County - PDF
Sonoma County - PDF
Stanislaus County - PDF
Sutter County - PDF
Tulare County - PDF
Ventura County - PDF
Yolo County - PDF
FY2013-14 CCP Plans
Colusa County - PDF
Contra Costa County - PDF
El Dorado County - PDF
Humboldt County - PDF
Imperial County - PDF
Kern County - PDF
Kings County - PDF
Mariposa County - PDF
Merced County - PDF
Montery County - PDF
Napa County - PDF
Orange County - PDF
Placer County - PDF
Riverside County - PDF
Sacramento County - PDF
San Luis Obispo - PDF
Santa Barbara County - PDF
Sonoma County - PDF
Stanislaus County - PDF
Sutter County - PDF
Tuolumne County - PDF
Ventura County - PDF
Yolo County - PDF
FY2014-15 CCP Plans
| | | | |
| --- | --- | --- | --- |
| Alameda County - PDF | Calaveras County - PDF | Del Norte County - PDF | El Dorado County - PDF |
| Fresno County - PDF | Imperial County - PDF | Kern County - PDF | Los Angeles County - PDF |
| Madera County - PDF | Marin County - PDF | Nevada County - PDF | Orange County - PDF |
| Sacramento County -PDF | San Bernardino County - PDF | San Francisco - PDF | Santa Barbara County - PDF |
| Shasta County - PDF | Siskiyou County - PDF | Siskiyou County Addendum - PDF | Stanislaus County - PDF |
| Tuolumne County - PDF | Yolo County - PDF | | |
FY2015-16 CCP Plans
| | | | |
| --- | --- | --- | --- |
| Calaveras County - PDF | Kern County - PDF | Nevada County - PDF | Stanislaus County - PDF |
| Tuolumne County - PDF | Ventura County - PDF | | |
FY2015-16 CCP Plans
| | | | |
| --- | --- | --- | --- |
| Calaveras County - PDF | Kern County - PDF | Nevada County - PDF | Stanislaus County - PDF |
| Tuolumne County - PDF | Ventura County - PDF | | |
FY2016-17 CCP Plans
| | |
| --- | --- |
| Calaveras County - PDF | Kern County - PDF |
| Stanislaus County - PDF | Yuba County - PDF |
FY2017-18 CCP Plans
| | |
| --- | --- |
| Calaveras County - PDF | Kern County - PDF |
| Kings County - PDF | Plumas County - PDF |
| Santa Barbara County - PDF | |
FY2018-19 CCP Plans
| | |
| --- | --- |
| Calaveras County - PDF | Kern County - PDF |
| Kings County - PDF | |
FY2019-20 CCP Plans
| | |
| --- | --- |
| Calaveras County - PDF | Kern County - PDF |